Place of worship transforms to "Kheviin boov" market ahead of Lunar New Year
---
Gandantegchinlen monastery, the biggest buddhist place of worship in Ulaanbaatar city, is turning into a place of Kheviin Boov sales, a traditional biscuit made specifically for the Lunar New Year, or commonly known as Tsagaan Sar.
All small temples and religious stores near the monastery are renting small corners for trading points of the biscuits, while some people, who can't afford to rent, is selling Kheviin Boov in their car cabin near the central gate of the monastery. If you visit Gandan Monastery, you will see "Gandan Kheviin Boov" labels attached outside every stores and temples.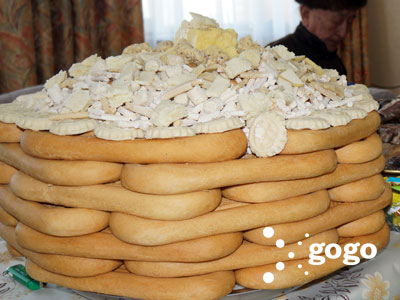 Mongolians have a long tradition of baking Kheviin Boov and stacking them into a tower on the festive table.
Gandan Kheviin Boov is considered the best brand name for Tsagaan sar biscuit as the monastery monks have their specific recipe to make the biscuit more durable and tastier than other bakeries.
Thus, people prefer Gandan brand and form long queues outside the monastery every year; however, the majority are left without biscuits due to low production capacity of the bakery.
Therefore, small bakeries sell their biscuits claiming them as Gandan Kheviin Boov. When clarifying from one of the sellers near the central gate of the monastery, she said "I have been renting this corner for over a decade.
We have lots of regular buyers. They come from all over the city and from the countryside. Our products are baked in the exact same method as Gandan Kheviin Boov. The butter component is the deciding factor for Kheviin Boov.
With the right amount, you can even store them for a whole year". The woman sold "Hunnu" Kheviin Boov, which is sold at MNT 2500 per unit. This year, the price of biscuits average between MNT 2200 and MNT 3500 depending on the types and ingredients.
As reported by the National Statistics Office (NSO), 67 percentage of a total 870 thousand households celebrate Lunar New Year. Each household spends around MNT 44.1 thousand for Kheviin Boov.
Mongolians annually spend around MNT 25.7 billion (USD 10.6 million) in total on Kheviin Boov before the national holiday. Mongolians will be celebrating Tsagaan sar in less than 10 days.
The traffic loads near markets and retail stores reach its peak during Tsagaan Sar eve. Due to the lack of parking, traffic loads increase near major markets, namely Dunjingarav, Misheel Expo Center, as people buy specific products for Tsagaan sar, such as dairies, uuts (whole mutton) and biscuits.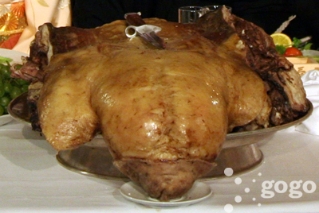 This year, price of uuts has reached MNT 300 thousand, 10-15 percentage higher compared to the same period of last year.
As the tradition goes, mutton has to be cooked as a whole on the festive table; thus, people spend around MNT 25-30 thousand to cook uuts. Prices of other traditional dairy products brought by herders, range from MNT 15 thousand to MNT 25 thousand per kg.
According to the NSO, each household spends around MNT 1.32 million, which is 47.7 percent higher than average monthly expense of household, during Tsagaan sar.
Tselmeg.Z