Ministry of Industry to cooperate with Japanese Ministry of Economy, Trade and Industry
---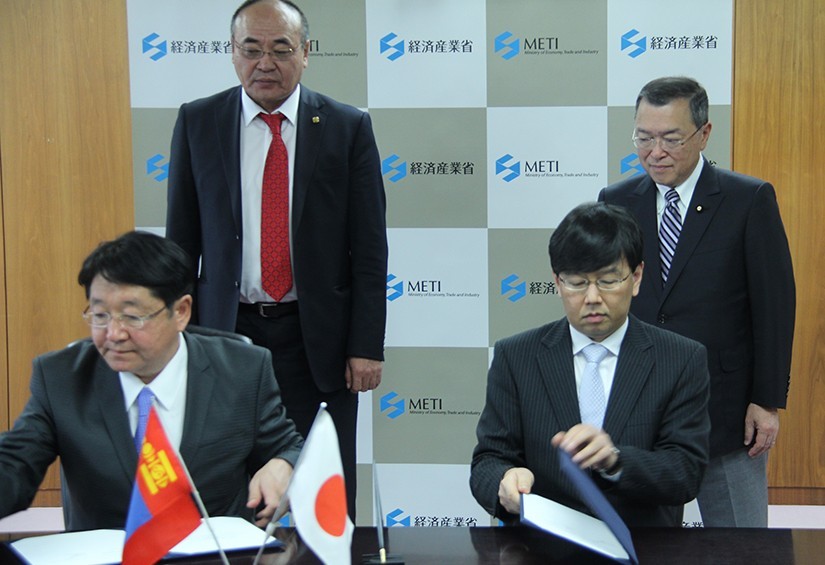 Today, the 7th Japan-Mongolia Joint Consultation with the Government and Private Sector on Trade and Investment has started in Tokyo city, Japan.
During the consultation, Mongolian Ministry of Industry and Japanese Ministry of Economy, Trade and Industry signed Memorandum of Cooperation.
Moreover, Ministry of Industry signed Memorandum of Cooperation with Japan External Trade Organization (JETRO). By signing memorandum, opportunities to be mutually beneficial for economic cooperation and promote the participation of the private sector into trade and investment of two countries were created.
Minister of Industry D.Erdenebat and State Secretary D.Nyamkhuu are working in Japan, reported by the Ministry of Industry.