SIlver coin with Khubilai Khan issued
---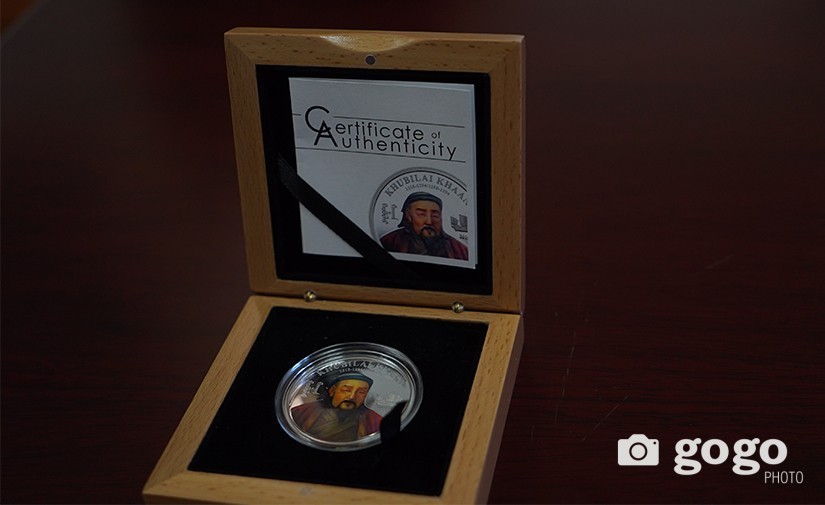 Bank of Mongolia issued silver coin with Khubilai Khan in view of 800th anniversary of his birth. Anniversary coins were made in China by the order of Bank of Mongolia. History states that fifth Khaan of Ikh Mongol Khubilai was born in autumn of 1215.
The coin is 38.61 mm in diameter made with 925 silver and weighs 25gr. The face value of the coin is MNT 10,000 as it depicts the great khan of Mongolia.

A year ago Bank of Mongolia has issued golden coin with image of Chinggis Khan, while silver coin with Chinggis Khan was issued several years ago. Golden coin with image of Uguudei Khan was issued by the order of a private company in very few numbers.
Bank of Mongolia issues the rights to issue the coins.

Bank of Mongolia issues limited edition coins not for profit, but in order to enhance the coin collections of the collectors and to promote the Mongolian history.
The opening ceremony to introduce new silver coin is to be held on Monday.