World Speech Day Mongolia on Mar 15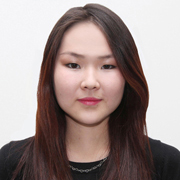 Journalist
A.Odontuya
|
GoGo.mn
---
Mongolia to be part of global simulcast of World Speech Day to promote causes for a better world on 15 March 2016, citizens from over 18 countries including Mongolia across the globe will be invited to make speeches at special events or an event of their own.
Partnered by the International New York Times, the World Speech Day (WSD) will be an event that opens up a transglobal arena to speakers who want to share their ideas on how we can make the world into a better place to live in. All speeches will be telecast live on a wide range of interactive media platforms like the website, Facebook and Youtube channel.

On 15 March 2016, across a stretch of 5 hours from 14:30- 18:00 at Citizens' Hall of Parliament House, you will get to hear a number of activists comprising individuals and civic groups, speaking for the cause they support along the WSD theme of 'For A Better World'.

Entrance is free for anyone. Registration for the event is open until Mar 14. For more information on the event, please, click HERE.