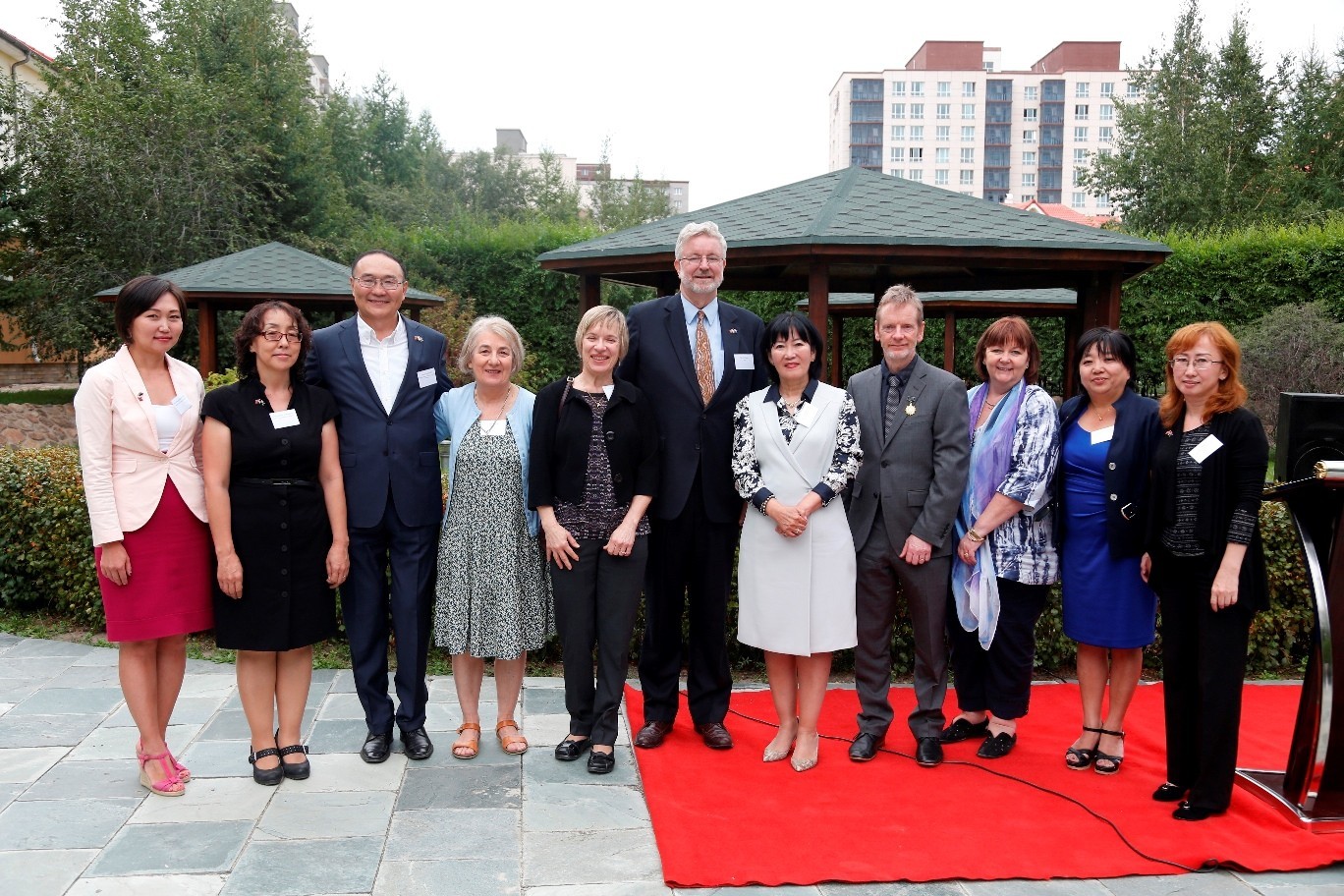 On Monday 15 August 2016, Health Minister Tsogtsetseg Ayush and Australian Ambassador John Langtry hosted reception for Australian and Mongolian doctors who treat children with burns.
An Australian specialist medical team from Interplast is visiting Mongolia in August to perform surgery on Mongolian children who suffer from burns. Mongolian doctors at the National Trauma and Orthopaedic Research Hospital and Khuvsgul United Hospital will work with the team and learn the latest methods in plastic and reconstructive surgery, anaesthetics and burns treatment.
The Interplast team consists of Dr Kirstie MacGill, surgeon; Dr David Pescod, anaesthetist; Ms Lynne Sullivan and Ms Angela Doherty, nurses; and Ms Diana Francis, hand therapist. They will visit the Khuvsgul United Hospital in Murun from Wednesday 17 to Saturday 20 August 2016 and the Burns Department of the National Trauma and Orthopaedic Outreach Centre in Ulaanbaatar from Monday 22 to Thursday 25 August 2016.


Interplast in Mongolia
Interplast first commenced programs in Mongolia in 2008 in cooperation with the Mongolian Ministry of Health.
lastic and reconstructive surgery, burns management and treatment program in which Interplast will work closely with Mongolian surgeons, anaesthetists, nurses and allied health workers to improve access to plastic and reconstructive surgery and appropriate management of burn injuries for Mongolian patients.
This program is generously funded by the Australian Bright Blue Foundation – Police Commissioner's Fund for Sick Kids and Australian Embassy in Mongolia.
About Interplast
Interplast's long-term objectives are to improve the quality of life of people living with disability as a result of congenital or acquired medical conditions and to increase their access to local health systems. Interplast also contributes to the development of sustainable health systems and capacity building of health professionals in the Asia Pacific region.