Monument to 11th ASEM Summit erected in front of Sukhbaatar Square
---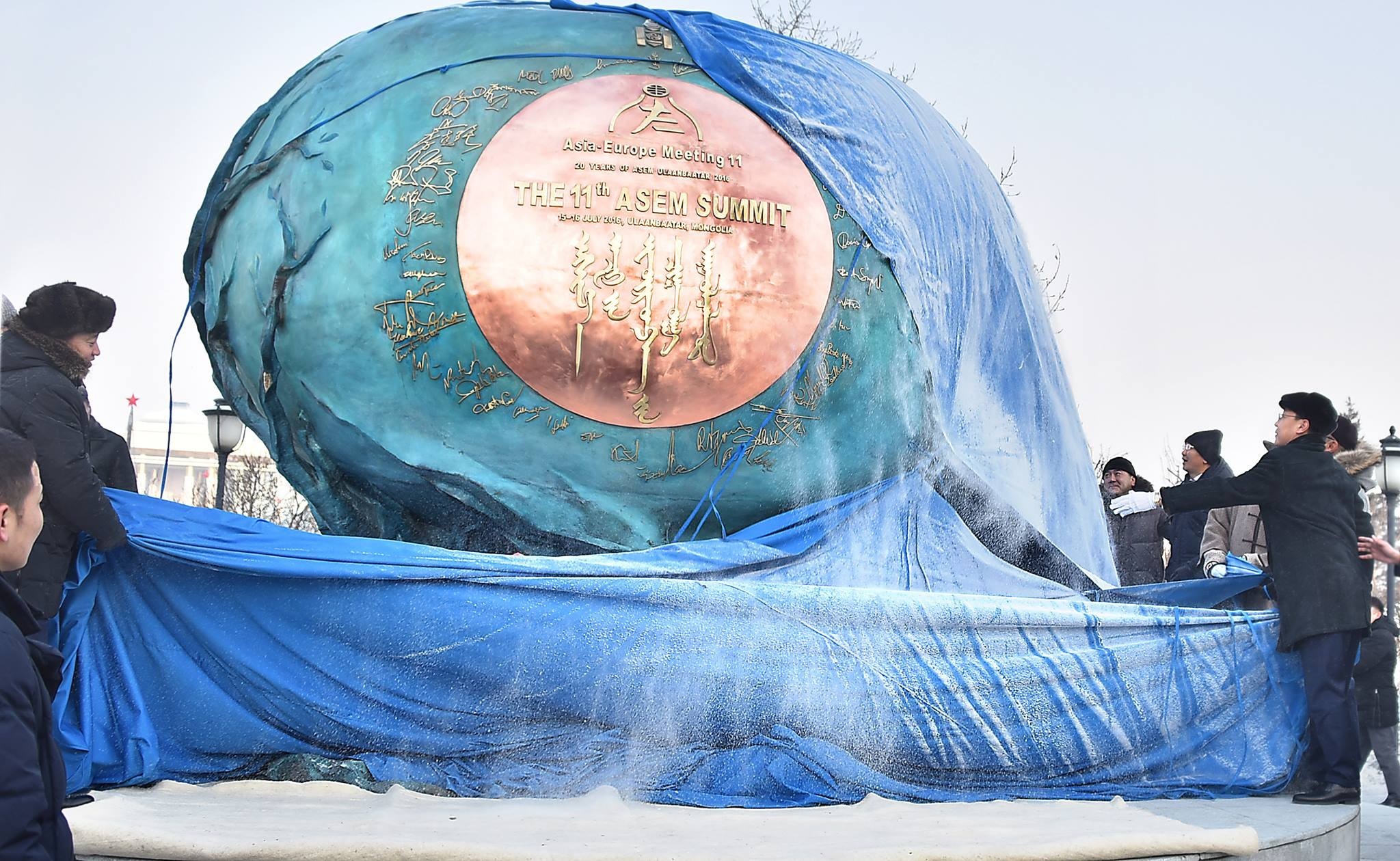 The sculpture named "Tengeriin Orkh" (Apex of the Sky), honoring the successful organizing of the 11th Asia-Europe Meeting Summit at home in 2016, which year also marked the 55th anniversary of Mongolia's entry to the United Nations, was ceremoniously unveiled to the public on Wednesday.
The sculpture-monument is erected in the front garden of the central square of Ulaanbaatar. The Prime Minister, J.Erdenebat and the UB City leaders attended the ceremony.
Member of the Union of Mongolian Artists and painter Chadraabal Adiyabazar created the monument, symbolizing the connectivity between nations in light of the unity for cherishing our planet and scientific accomplishments of the humanity, getting his inspiration from the ancient heritage of Mongolian nomadic culture.
The Tengeriin Orkh is covered by embossment of the signatures of leaders of the 53 countries and international organizations, who have taken part in the 11th ASEM Summit in Ulaanbaatar, and the maps of all countries in the world.
The sculpture will give people, who are standing under it, an impression as if they are glancing up at the sky through the open crown of a Mongolian Ger.