PROGRAM FOR CAMEL FESTIVAL 2017
---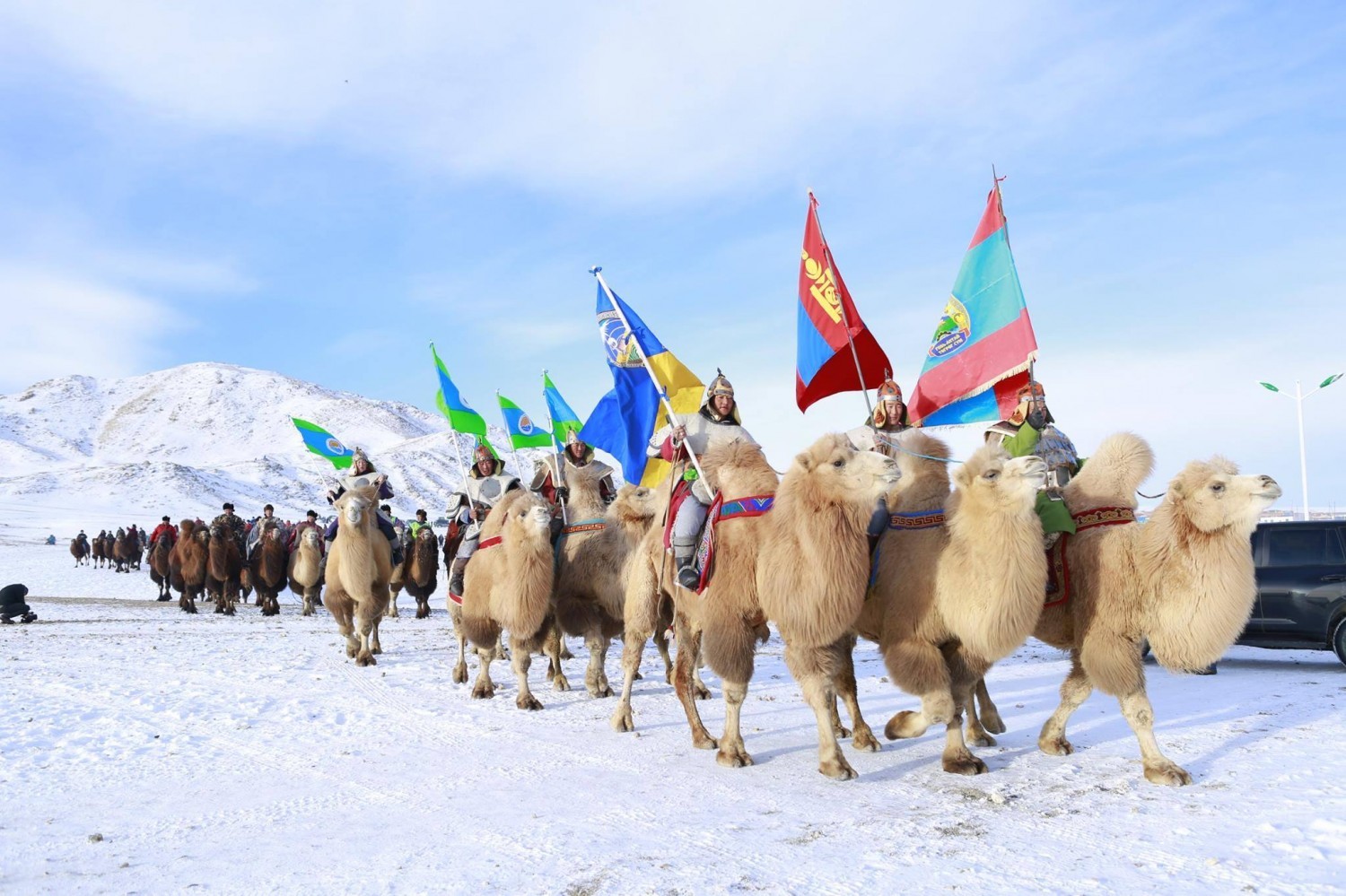 Ten Thousand Camel Festival, held in the Gobi Desert of Mongolia is already one of the most famous winter festivals in the world. This thrilling festival was first initiated in 1997 by the locals of Umnugovi (South Gobi) to celebrate Mongolian camels and protect the species and pass the rich Mongolian camel breeding heritage to the next generation.
It's an entertaining 2-days of event that features various contests related to Mongolian camel culture and lots of local music and dances. Nomads from far and near wear their best deels and ride their best camels to attend the festival as it's their pride and a big celebration for them.
The date of the Camel Festival 2017 is 6-7 March and the event will take place in Bulgan soum of Umnugobi aimag. On these days, day temperature will reach -5C to -10C and night temperature will be -13C to -18C according to the multi-year average.
The confirmed program the Camel Festival 2017 is below:
March 6, 2017
09:00 - 13:00 "Camel Polo 2017" semi-final competition
13:00 – 14:00 Lunch Break
14:00 Opening ceremony of Camel Festival 2017. The festival to open with camel parade. Tourists and visitors are open to take part in the parade.
14:00 Competitions begin for the "Most Beautiful Couple on Camels"
15:00 Knuckle-bone shooting competition
17:00 "Camel Polo 2017" final competition. Camel market opens for camel products including clothes and diary goods. Gala concert by Bulgan soum students.
March 7, 2017
09:00 Camels for the competition leaves to the starts line
12:00 Race of one-year-old camels
13:00 – 14:00 Lunch break
14:00 Competition among camel herders
17:00 The closing and award ceremony for the various winners
How to attend the festival, how to get there:
Event tax is US$ 50 for foreign tourists and MNT 20,000 for domestic tourists. We'd suggest travellers to contact travel companies in Ulaanbaatar to join existing tour groups or get your own private tour. Here's contact of 2 of them:
Bulgan soum locates 100 km away from aimag center Dalanzadgad and it takes an easy 7-8hr drive from Ulaanbaatar to the south (all paved road). Also there's daily bus service available from Narantuul market and Bayanzurkh tovchoo for MNT 23,000 -25,000. Currently, event organizers are negotiating with airlines are to conduct flights from UB-Dalazadgad. However, it has not finalized yet.
Where to stay: Once you get to Bulgan soum there are several Ger accommodation available and contact at 976-89441212.
For more info about the festival, please contact the organisers (Amazing Gobi tourism association) at: Phone: 976-9514-4470, 976-99074355 or email at tumen106@yahoo.com, n.ariunsanaa@yahoo.com.