Mongolia and Bangladesh agree to establish its parliamentary groups
Press and Public Relations Department at State Great Khural
---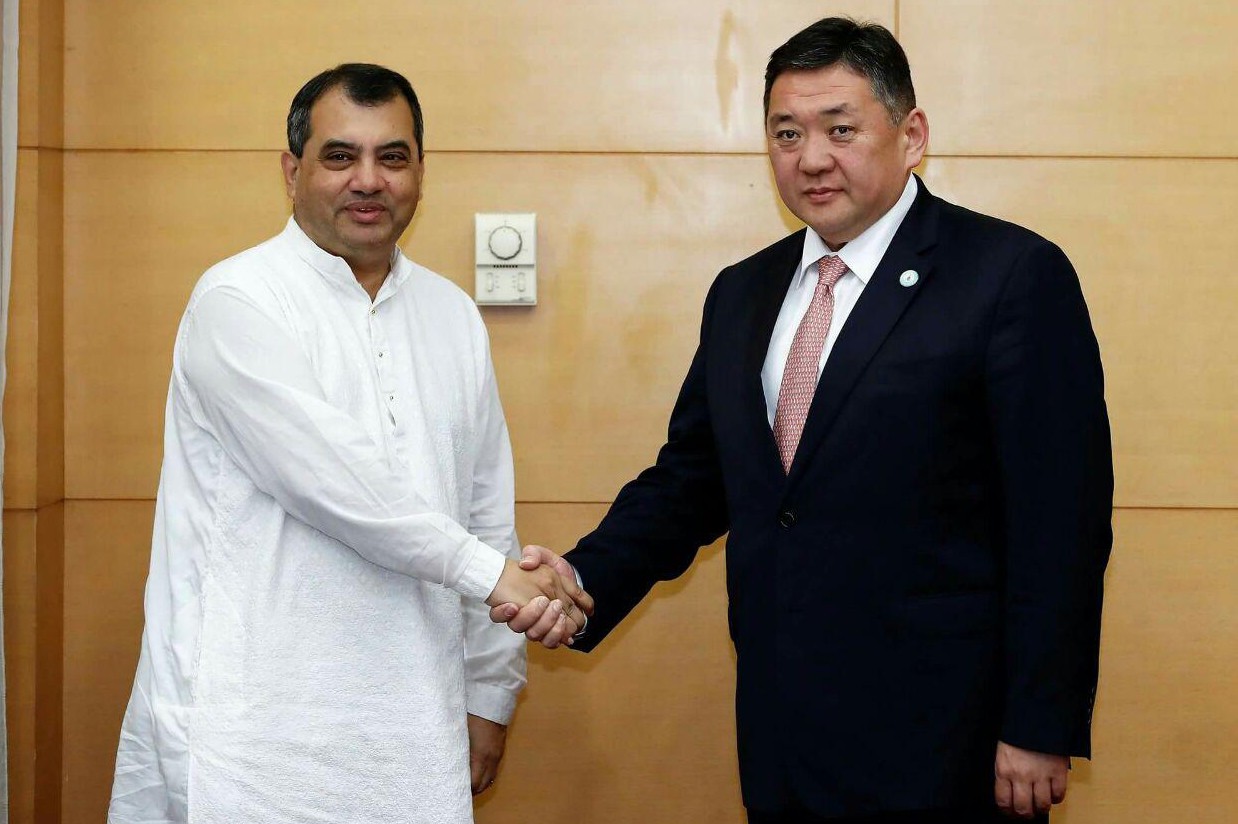 Chairman of the State Great Hural (Parliament) of Mongolia Mr. Miyegombo ENKHBOLD, who is attending the 136th Assembly of the Inter-Parliamentary Union in Dhaka, has met the Inter-Parliamentary Union (IPU) President Mr. Saber Chowdhury today on April 1, 2017.
At the beginning of the meeting, Chairman M.Enkhbold congratulated Mr. Chowdhury on successfully hosting the Assembly and noted that Mongolia has been actively participating in measures organized by the IPU since becoming a member of the organization. Mongolia joined the IPU in 1962 and since the establishment of permanent functioning parliament of Mongolia in 1992, the bilateral collaboration and relationship achieved new levels.
"We are satisfied the Assembly is meeting under the theme of 'Redressing inequalities: Delivering on dignity and well-being for all'. Mongolian parliament ratified its 'Sustainable Development Vision until 2030' and we will be working hard as previously in order to achieve the objectives. As of Mongolian parliament is chairing the IPU Asia-Pacific group, the Secretariat of the Parliament of Mongolia will be also assuming the IPU Secretariat and therefore, we would like to bring your attention to involve our Secretariat staff in relevant programs and training organized by the IPU", added Mr.Enkhbold.
The IPU President S.Chowdhury affirmed that Mongolian parliament has been actively participating in the IPU activities and further noted national parliaments of the states should closer collaborate than ever before. The IPU provides with opportunities to involve Secretariat officers in training and practicing, in this scope, Mongolian officers are able to take part in.
Concluding the meeting, the sides expressed its readiness to establish Mongolia-Bangladesh parliamentary groups in both parliaments in order to broaden bilateral relations and cooperation.