Places worth visiting during Naadam Festival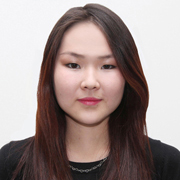 Journalist
A.Odontuya
|
---
We at GoGo Mongolia suggest you the most attracting three places during Naadam Festival. This year, Mongol Naadam festival to commemorate the 2226th anniversary, the 811th anniversary of Great Mongolian Empire and the 96th anniversary of the People's Revolution.
CENTRAL STADIUM
If you are planning to stay in Ulaanbaatar city during Jul 7-12th, the Central Stadium is definitely the must visit place where you can see traditional dance, wrestling, archery games, knuckle-bone games and people with traditional clothes besides trying khuushuur (fried dough filled with meat) the most sought after food during Naadam Festival and airag (fermented mare`s milk).
From Jul 7-12th, archery games will take place free of charge at Archery field which locates 150m from the Central Stadium to the south.
Mongolian archery is an age-old tradition like horse racing and wrestling. Archery in Mongolia today is a national sport practiced by men and women of all ages and is one of the Three Manly Games of the Mongols. The youngest archers at Naadams are regularly 5-6 year olds, whilst the eldest are easily in their late 70s.
Due to various ethnic groups inhabiting in various nature zones, Mongolian archery's further divided into 3 categories such as Buryat archery, Khalkha archery, and Uriankhai archery all included in the Naadam Festival. The difference between these categories is the range of targets (30-75m) and a number of arrows shot as well as specific techniques used. The Mongolian draw, or thumb draw, uses only the thumb, the strongest single digit, to grasp the string. Around the back of the thumb, the index and/or middle fingers reinforce the grip.
On Jul 10th, knuckle-bone games will be held free of charge at Ankle bone pavilion which locates right behind the Archery field.
One such popular team-based game is knuckle-bone shooting. Teams of six to eight players flick thirty domino-like marble tablets on a smooth wooden surface towards a target of sheep knuckle-bones, aiming to knock them into a target zone, while shooters sing traditional knuckle-bone shooting melodies and songs. Each shooter possesses individually crafted shooting tools and instruments, and wears costumes embossed with distinguished characteristics depending on their rank and merits.
On Jul 11th at 11:20 a.m, the opening ceremony of Naadam Festival will be held at the Central Stadium. The opening ceremony usually features with cultural performances including traditional dance and song. After the Nine White Banners of State were brought to the Central Stadium, the President of Mongolia address an opening mark to officially launch Naadam festival.
Ticket price for the opening ceremony is USD 25 for tourists and tickets are now available through city service centers located at Dunjingarav market, Drangon center, Misheel expo and Orgil.
Following at 13 p.m, the first round of national wrestling will start at the Central Stadium. Historic documents show that nomadic tribes in Central Asia used to compete with each other with wrestling, archery and horse racing; and wrestling is one of the Three Manly Games of the Mongols today. A wrestler is one with a fine body, considerable agility, strength and many tricks as well as pleasant characteristics.
In addition, the Central Stadium surrounded by pavilions and tents which sell traditional to international food, drinks, snacks and even clothes.
KHUI DOLOON KHUDAG
Khui Doloon Khudag locates 30 km from the Ulaanbaatar city to the West. It is a wide open space and the venue for all age groups of horse racing. You can bring a tent and stay the night at the Khui Doloon Khudag.
Race horses are trained from colt age, and racing distance varies for different age groups. Horse racing venue is always the open steppes that Mongolia is famous for. And race horses first get registered at a spot then go to the starting line (which is some 10-25km depending on the horse ages), and finally starts from there to the finishing line – so in fact, the racing distance is doubled. Mongolian horses might look small in size but they have amazing stamina and are greatly strong, therefore, good for long distance rides.
The races will start on Jul 10 with 4 y/o and 2 y/o horse races. Meanwhile, racing horse trainers Naadam will take place on Jul 13th which will feature cultural concert and wrestling.
Moreover, there you will enjoy horse riding, food gers and fun activities. During Naadam days, buses serve to Khui Doloon Khudag from Central Stadium and railbuses serve from railway station.
SUKHBAATAR SQUARE
Meanwhile, Sukhbaatar square is also fully occupied during the Naadam festival.
"Mongols with Deel" started to be a traditional event during the Naadam Festival and people with traditional costumes called "Deel" parade at Sukhbaatar square. The first parade of Mongol with Deel had only about 100 participants, but with every year participants of the parade has been increasing in number. The event is directed to show the tourists and expats the beauty and grace of Mongolian National Costume. During the Mongol with Deel parade, there is tradition to award the best costume, for instance, the best foreign couple in deel, littlest Mongol with deel and so on.
This year the Mongols with Deel parade will take place at Sukhbaatar Square on Jul 10th. Thus, put your Deel on and attend the parade! On this day, at 10 p.m, "National pride" cultural concert will be held at the Sukhbaatar Square.
"Night of Ulaanbaatar" concert will be held Sukhbaatar Square on Jul 11th. Mongolian best rock, pop, R&B and hip-hop singers and bands will perform at the concert. Also, there you are able to watch fireworks at 11 p.m at the Sukhbaatar square.
Happy Naadam Festival!