Mongolia, the country to promise travelers full load of adventures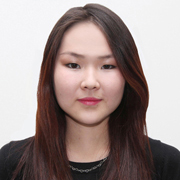 Journalist
A.Odontuya
|
---
What are the first things to pop up in your mind when you think about Mongolia? Let me guess – a Chinggis khan, wide-open steppes, horse riding and nomadic culture? But the country of the eternal blue sky is far beyond your imagination and Mongolia is the perfect destination for those with a passion for high adventure. Travel to this country will promise you a full load of adventures and the most extreme experiences of your life.
Mongolia listed 7th in Top 10 countries to travel in 2017 by Lonely Planet and 8th in the 20 best destinations to visit in 2017 according to the experts of The Telegraph. In the recent years, the country`s tourism sector has expanded rapidly. Mongolia is popular with its pristine lakes, beautiful snowy peaks, steppes, and Gobi deserts. Luxury to standard tourist camps have been established in most parts of beautiful Mongolia. Besides, there is a wide range of professional tour operators to offer you customized packages only for you.
Here are some adventures you may face during your trip in Mongolia.
GET LOST IN THE MIDDLE OF NOWHERE
Mongolia is one of the most sparsely populated countries in the world with the population of only 3.1 million people. Almost half of the population inhabits its capital city Ulaanbaatar. However, in the countryside, herder households, still keep the nomadic lifestyle and heritage that survived from the 13th century, living quite far from each other. It might give you the feeling of being stuck in middle of nowhere. If you get lost, do not wait for someone to save you. Plan your route well and always carry a GPS.
Luckily if you find local people to direct you, note that they will tell your destination is near. "Near" means at least 30 km away from where you are standing. Because Mongolians are optimists and they prefer not to use a word "far" for people who are traveling to far destinations, preventing them to be upset.
On the other hand, you might wonder how locals find their way, they use mountains and stars.
SPEND THE NIGHT IN -45C
Of course, summer is an ideal time to visit the country. However, winter could be a lot more fun, yet challenging. Winter in Mongolia is home to incredible landscapes for those who are prepared for the harsh winter adventures. An average night temperature reaches -30C to -40C throughout the country during Dec to Feb.
How about spending the night in "ger", a traditional dwelling of nomads, warming yourself aside stove and watching the moon, stars and Milky Way through the tiny little window placed on the roof of the ger. Also, you can go fishing at the biggest lakes and rivers, sleeping under the sky covering yourself with a blanket made of fur or animal skin. After surviving the harsh winter night, you will definitely be proud of yourself.
Wondering what to do during the day? -Ride horse or camel, hike, go skiing, or sled on mountains.
Moreover, many popular festivals are took place in Mongolia during winter. Namely, Steppe Horse Festival in Feb, Blue Pearl Ice Festival in Khuvsgul lake in Mar, Thousand Camel Festival in Mar, Golden Eagle Festivals in Bayan-Ulgii province in Sep-Oct.
ONLY BY CAR, HORSE, CAMEL AND BIKE
Do not expect domestic flights to deliver you to the stunning sites of Mongolia. The country offers regular domestic flights to Umnugobi, Khovd, Uvs, Bayan-Ulgii, Gobi-Altai, Dornod, Zavkhan and Khuvsgul provinces. However, the highlighted places of these provinces are located far from its airport. Therefore, you can travel only by car, horse, bike or even you can walk (for those enthusiasts).
Beautiful lakes hidden in between the mountains including Khagiin Khar Lake in Khentii province and Khuisiin Naiman Lake in Arkhangai province won't let you come close easily with bumpy, sandy and rocky trails. On the plus side for those who seek for adventures horse trekking is the best choice. If you are afraid of riding horse, just remember that every three-year-old child living in the countryside can ride a horse, some of which are jockeys at horse racing. Also, if you are planning a trip to the Gobi desert, one of the world's great deserts, covers much of the southern part of Mongolia, two humped Bactrian camel trekking will not bore you.
Get inspired watching the interview with Marie Christine is 22 years old girl from Canada who did travel in Mongolia on a bicycle for 30 days.
One more thing, do not expect high quality paved roads. Roads to your destination might be bumpy. Brace yourself for traveling on rocky and bumpy roads for a whole day.
HOT SHOWER? -NO. TOILET? -BEHIND THE BUSH
As I mentioned before, the majority of highlighted sites have cozy and well-equipped tourist camps around them. However, keep in mind that if you are visiting authentic nomadic family who lives in ger, never ask for restroom, sink and hot shower.
Also, the standard toilet is the main problem in the rural destinations. Outdoor pit latrines with built-in small shelter, either made of wood or covered by sack are common there.
When you are on the road and no toilet in sight, just hide behind bush, rock or tree.