Ancient scriptures at risk of spoliation
---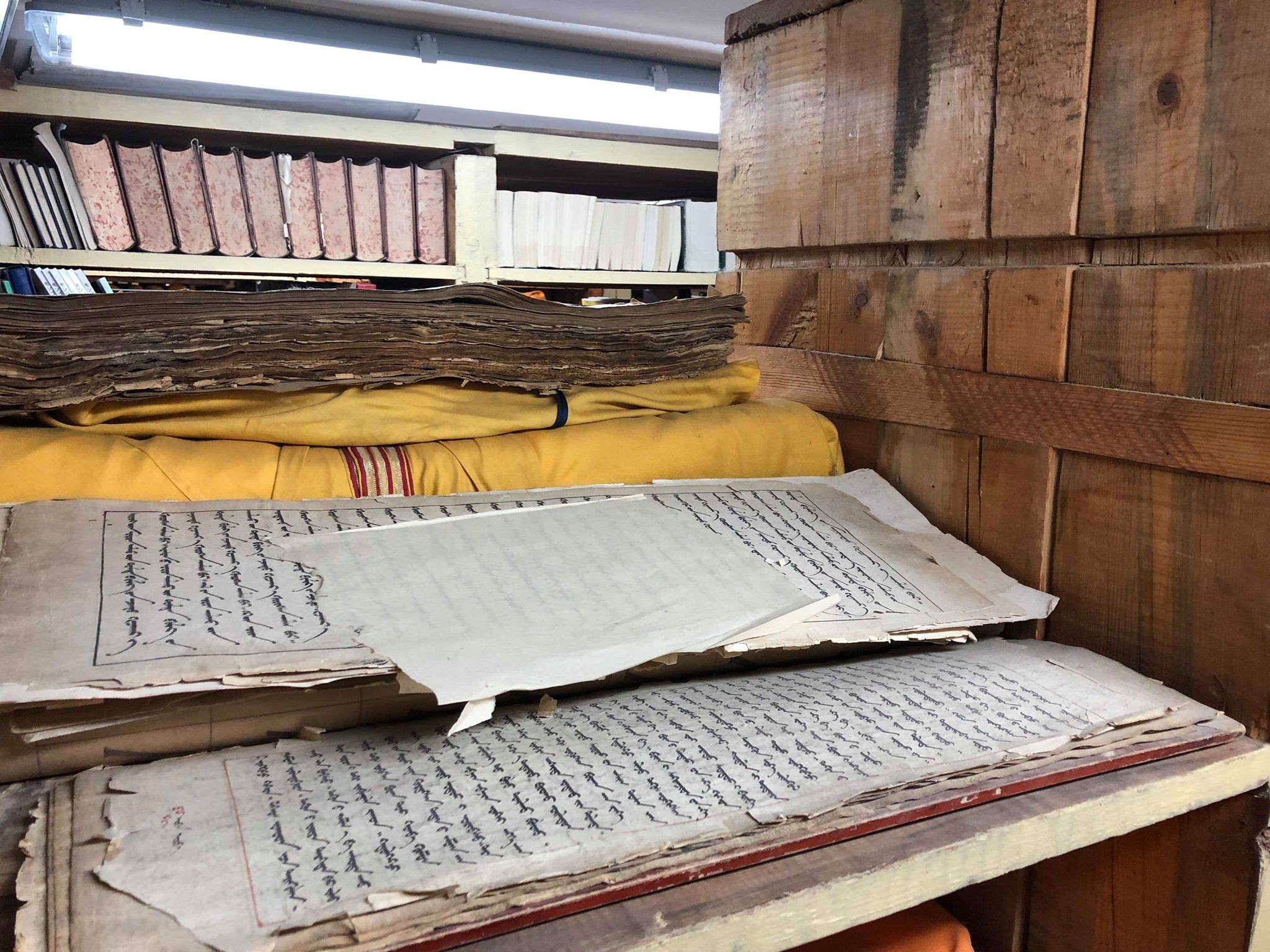 President Battulga Khaltmaa visited the National Library of Mongolia last Saturday, during which Ichinkhorloo Bayarkhuu, the Director of the Library, notified him of immediate need of repairing the facility. Established in November 1921, the library was originally built to contain 500,000 books. The facility currently stores over 3.6 million books and tomes, including 1.5 million ancient scriptures and rare books.
Ms. Ichinkhorloo warned, "The independence of wisdom left behind by our ancestors is close to destruction and decay" as the library's capacity has been exceeded by more than seven times. Due to high precipitation this year, the building was corroded with more water seepages visible around the building. Although the Government has decided to rebuild the library, the lack of financing delayed the construction; thus, the authorities of the National Library had a blueprint of expansion drawn in 2013 and estimated its cost at MNT 4.7 billion.
According to Ms. Ichinkhorloo, MNT 4.7 billion is fairly small compared to the cost of constructing a new facility; thus expressed an immediate need to expand the current facility in order to safekeep precious and unique books and scriptures. The library authorities are annually conducting maintenances; however, the water seepage is impossible to be stopped, noted Ms. Ichinkhorloo and requested the President to look into the matter.
In response, the President remarked, "I am visiting the facilitation because the preservation and protection of valuable and precious books is becoming a growing problem. The library officials are suggesting to expand the library by over MNT 4 billion due to the delay in the new facility. This is out of desperation. The construction of the new library has been obstructed since 2012 and same goes to the expansion. Therefore, I will focus on attracting public attention and raising fund for the library.