Prime Minister U.Khurelsukh visited to livestock ear tag factory
---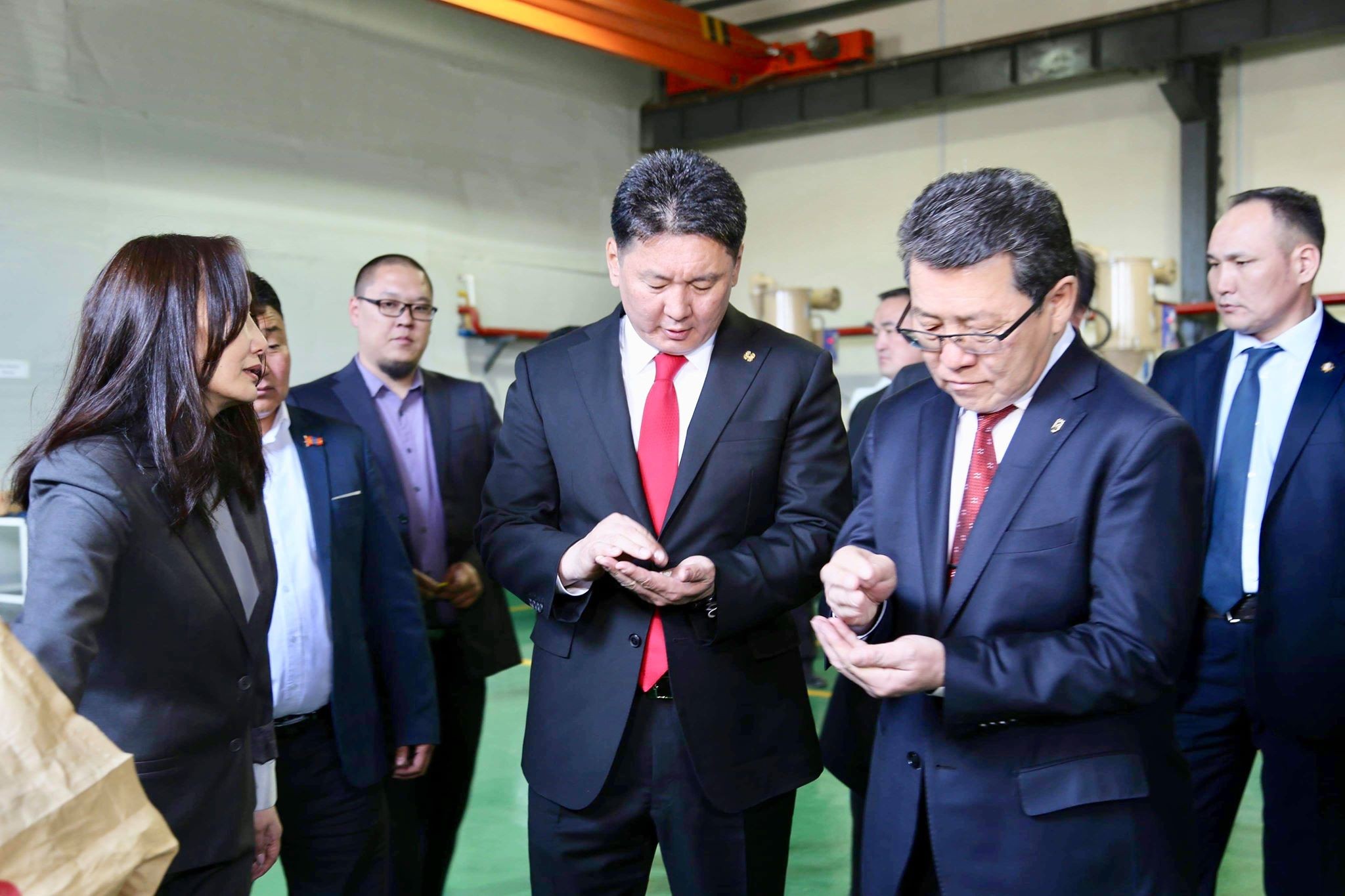 On April 22, U.Khurelsukh, Prime Minister of Mongolia visited to the first livestock ear tag factory located in Ulziit sub-district, 14th khoroo, Khan-Uul district.
The factory, owned by "Terguun sureg trade" LLC, has been manufacturing livestock ear tag since 2013 by using German technology and Korean raw material and equipment.
Chief of the factory, D.Tusvhintulga informed "The factory has capacity of 10 million ear tags per annum, and manufactures 6000 tags in 12 hours. And we have planned to increase the capacity by one time".
It supplies small cattle ear tag by MNT 1200 and large cattle ear tag by MNT 1100 to herders. Current reserve of the factory is 2 million, and it hasn't received any loan.
Prime Minister U.Khurelsukh expressed his gratitude that the company has been manufacturing import acting product, providing local demand and aiming to export.
Minister of Food, Agriculture and Light Industry Ch.Ulaan made promise to support the factory and give orders of ear tag purchase. And he stated "Developing livestock registration, database, network and health identification system was reflected in "Mongolian livestock" program. The implementation is considered by cooperating with private sector".
As a result of providing livestock with ear tag:
• Each livestock will have unique identification number
• Profit from livestock will increase
• Protect genetic fund of livestock
• Protest against livestock theft
• Herders will be involved in rewards, and receive loan based on livestock registration.
• Monitoring on livestock numbers, proper statistics
• Monitoring on livestock vaccination and movement
• Food safety will be provided.