PHOTO: Tribute to G.Batkhuu who was found dead in the Parliament house
---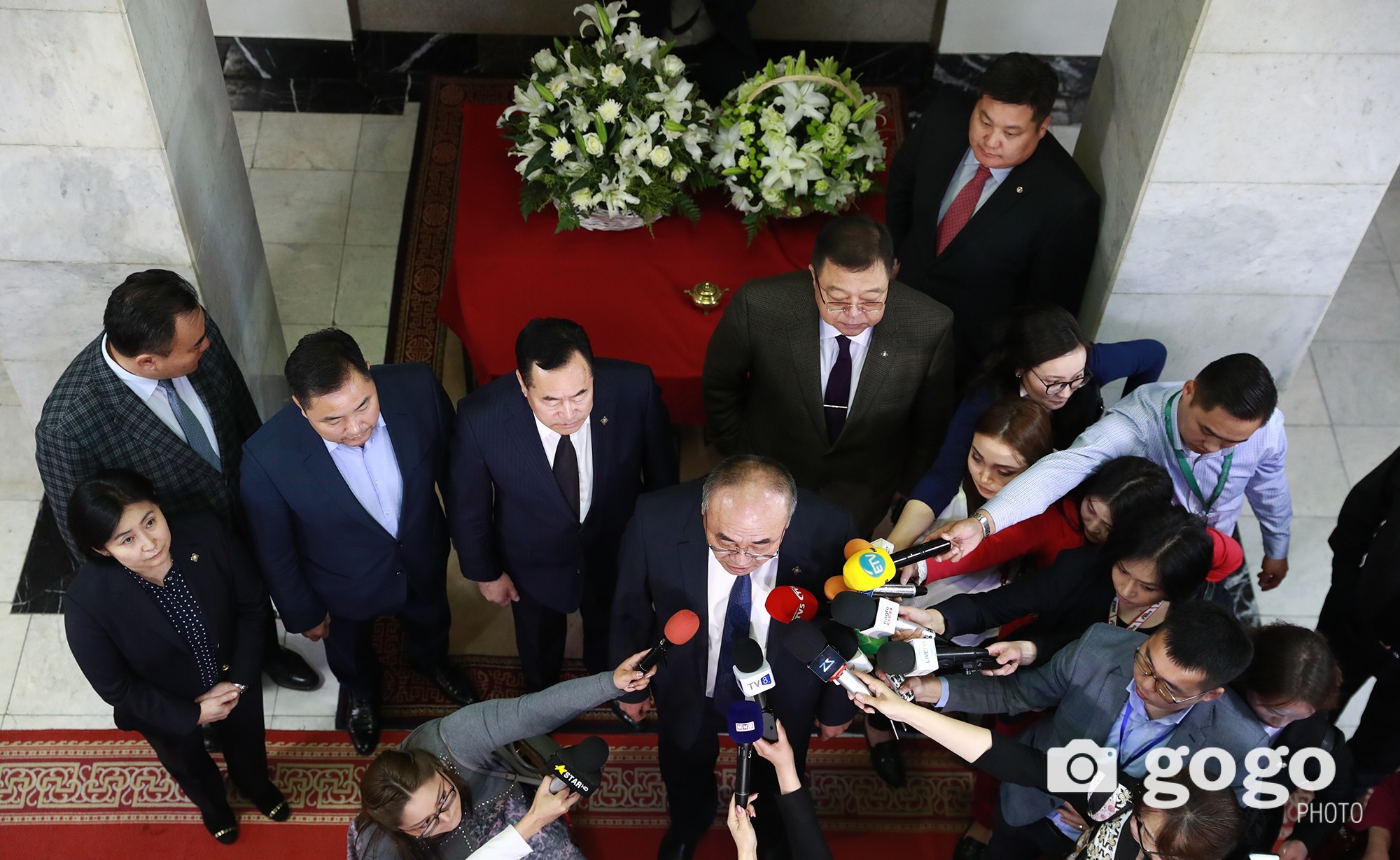 On May 20, members of Democratic Party in the Parliament paid tribute to G.Batkhuu at 11.30 am. He was found as fell from 2nd floor of the Parliament house and it was too late to call ambulance.
Caucus Leader of Democratic Party group D.Erdenebat: We are paying tribute to G.Batkhuu who was died falling from 2nd floor. I would like to express my deep condolences to his family and relatives.
Many rumors related to the case have been spread which is regretful. Obviously, death of a politician in the Government house is high concern, but legal authority should work on it report to the public.
Chairman of Democratic Party S.Erdene: G.Batkhuu didn't come to my room that day, and I wasn't at the Parliament house in the afternoon. I had an event in Democratic Party house, so rumors about he came to my room is not true.