Who will demolish tunnel of injustice or who will protect it?
---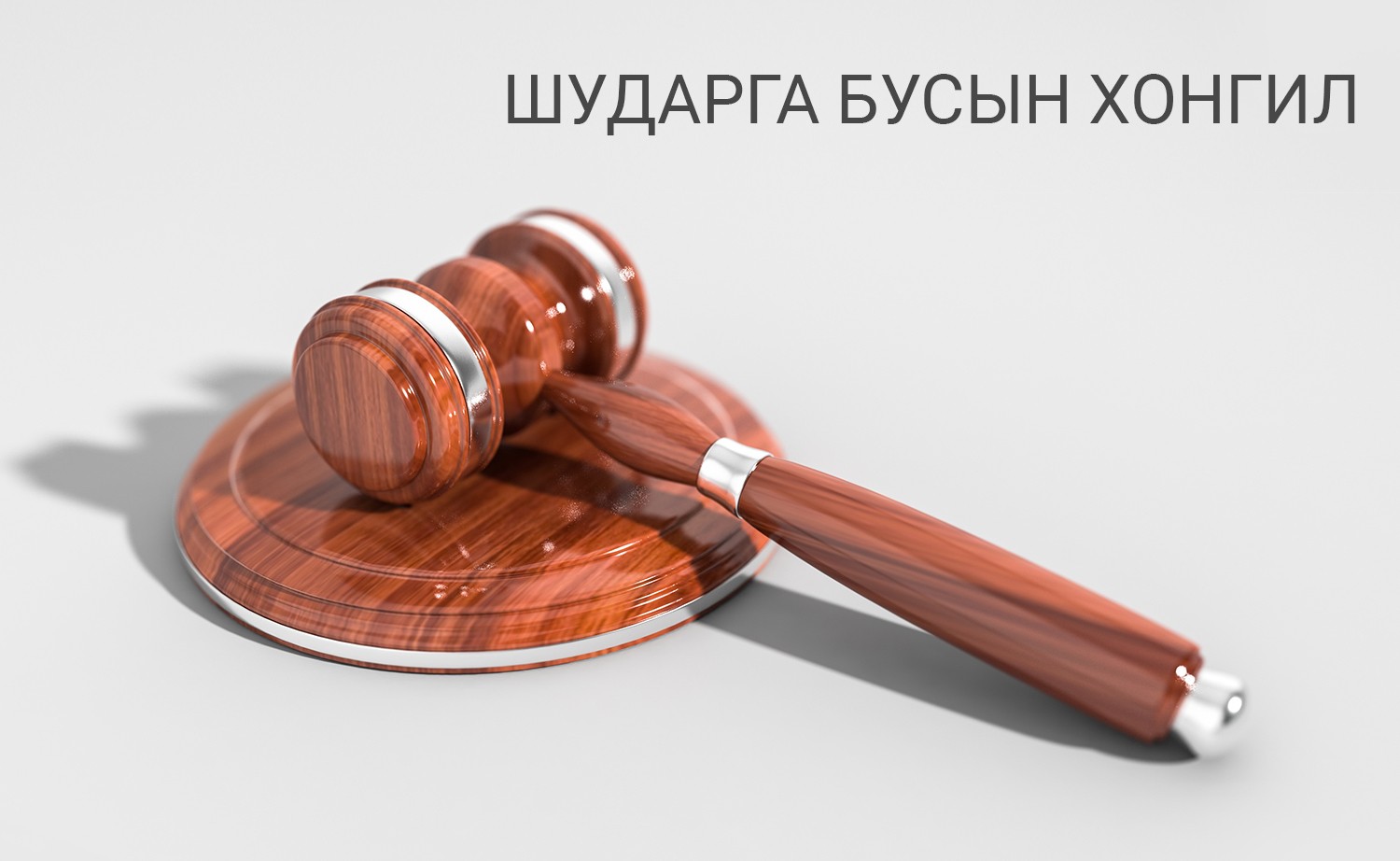 Tunnel of Injustice was built by generations of Mongolian presidents step by step and key was transferred to generations. Main purpose to make amendment to Constitutional Law: Demolish the tunnel. Current President Kh.Battulga's support will influence on demolishing.
Is the tunnel real? Yes. In particular, all judges of primary and appellate court were re-appointed in generation of President Ts.Elbegdorj in 2013 and 2015, but refused to re-appoint 13 judges. The reason why is unexplained and said the president made a mistake. Nobody believed it and nobody was charged if it was a mistake. Why IAAC didn't investigate it? Therefore, lawyers still consider the decision had politic basis and violated independence of judge.
Some politicians talked about they were pulled through the tunnel of injustice. In fact, the tunnel was built for judges and terrify others.
What decision will be made if the judge is dependent from others? How the judge can make fair decision if threatened to be fired?
Currently, all judges of Mongolia afraid of only one person. Their position is dependent from only one person.
1.The selection, organized by Judicial General Council, shall be passed to be a judge. According to Article 13.1 of Judicial Administration, each of 5 members of the council is appointed by the President. The President doesn't have such rights according to Constitutional Law, but ordinary law.
2.After passing the selection, the President's decree according to Article 15.2 of Constitutional Law approves the judge. Currently, there is no regulation on refusal without any basis. Therefore, case of 13 judges are still unresolved. Courts, already under influence of the President, are not able to stand a case and resolve it for 5 years.
3. Judges must be independent in decision-making, but it is not practically. Court structure has been changed regularly and judges suffer a loss. For example, A.Otgontsetseg and T.Enkhmaa, judges of appellate court, were transferred to Khuvsgul province in 2013 which is said the judges made one member of JGC angry.
4. he judge must be "well-behaved" even appointed by the President decree. The judge must follow what the President orders such as "resolve the case that way" or "put him in a prison" or "release him" like that. If not, the judge might go to Judiciary ethic committee. The committee members are appointed by the President according to Article 32.4 of Law on Judicial Administration.
All steps of selecting, appointing and resigning judge is caused by a single person, and it is the basis of "tunnel of injustice". Can the judge make fair decision in this case?
How to demolish the tunnel?
The tunnel is real. Following amendments are proposed to the Constitutional Law to stop single person ruling GJC and JEC.
1.Increase requirement on judge. To refuse based on only reason which is not fulfilling the Constitutional Law requirement. Requirement to present the rationale to public shall be put to the President. It will prevent the case of 13 judges to happen again.
2.Members of GJC shall be 10, and 5 shall be selected from the judges and 5 shall be selected by the Parliament members from lawyers with experience of at least 10 years. It will balance judge independence and responsibility.
3.Expand JEC to make Board of Judge Responsibility, change its members and appointing procedure, and include legal experts and representative of citizens. By doing this, disciplinary punishment will be imposed on judges who is irresponsible, and fair judge will be prevented from repression.
Proposal to transfer GJC and Board of Judge Responsibility to State Supreme Court has been made. But it is same as taking key of the tunnel from the President and giving to Supreme Court which is nonsense that Supreme Court rules the organization that appoints judge of Supreme Court. It is not logical if organization that appoints a judge and charges consists of judges. Public voice shows number of victims from unfair decisions protecting the system. 90% of respondents wanted to insert clause of fair trial to the Constitutional Law. This is the voice of people who want justice. No legal background is required to understand this.
Eventually, it is important to demolish the tunnel, not replacing the owner.
Expected consequences
Amendment to the Constitutional Law aims to stop dependency of judges from single person. "Tunnel of injustice" can be demolished if constitutions of GJC and Board of Judge Responsibility, and procedure on appointing are changed.
"Administering Justice" has been supported by polls and public consultations. This researched and planned draft might be deviated to political ambitions and narrow interests. It is the courage of current political parties, and leadership and initiative of the President Kh.Battulga.
Furthermore, who is interested in not demolishing the tunnel can be seen.
Written by: O.Mashbat, Political researcher