"Coal Mongolia-2019" will be organized by Mongolian Coal Associations
---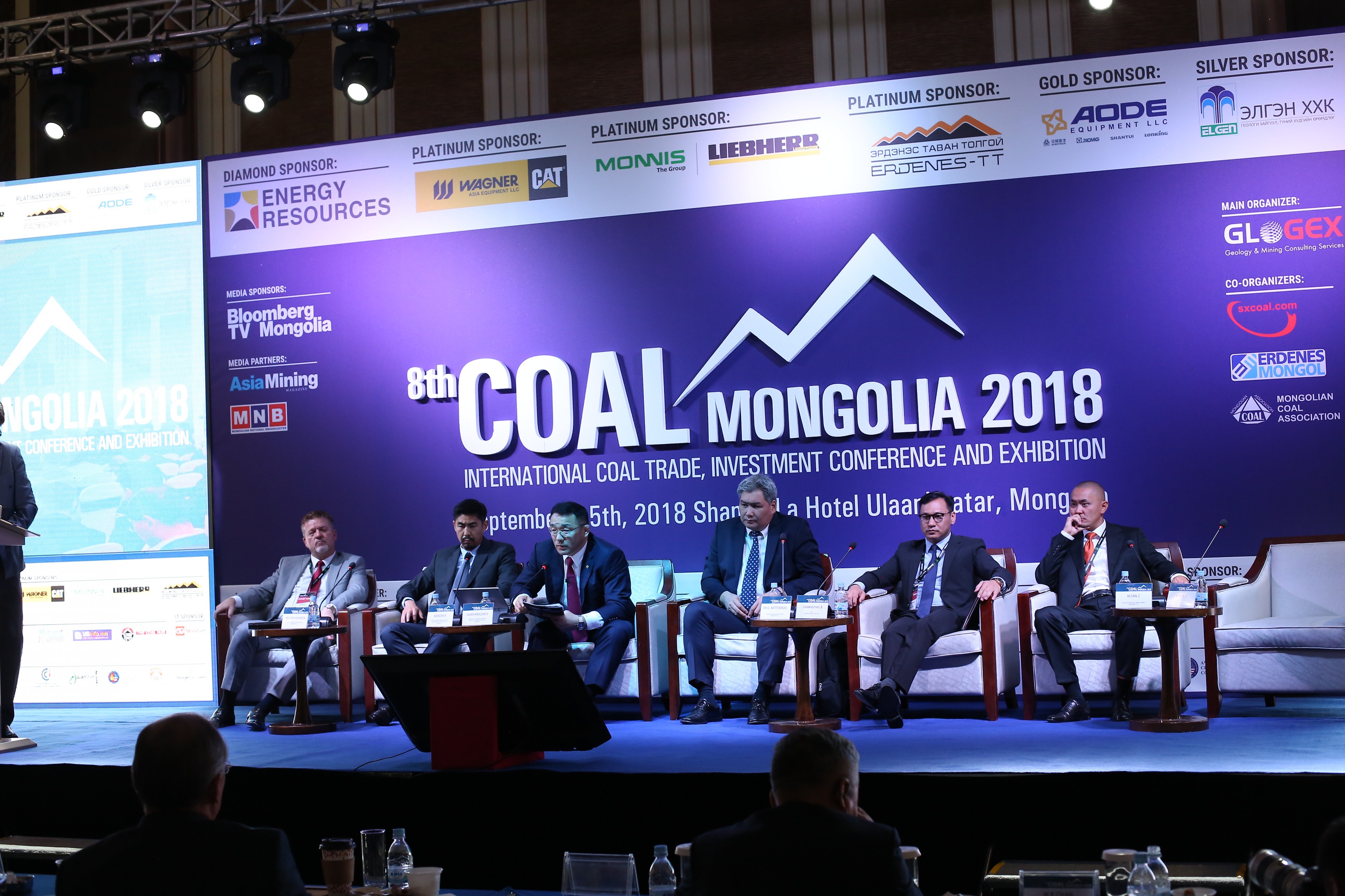 "Coal Mongolia 2019" International coal trade, investment conference and exhibition will be held on 5-6th of September for the 9th year at Shangri-La Hotel.
The conference was initiated by the General Director of "GLOGEX" Geology and Mining Consulting Services and economist Naranbaatar L., started with his own expenditures and has been holding annually since 2011. However, from this year it will be transferred to the Mongolian Coal Associations. General Director and Economist Naranbaatar L. and Executive Director of Mongolian Coal Associations Zoljargal J. was interviewed on the subject.
Naranbaatar L.: We are focusing on the future development of Coal Industry
Even though we founded and have been funding the conference and exhibition with our own expenditures; us wanting to even further the effect, take the Coal Industry to the next step and to help our country's economy we offered Mongolian Coal Association to take over GLOGEX. We are happy that our offer was accepted. Through organizing the conference and exhibition, Mongolian Coal Association will have the revenue to further fund studies and help find solutions for the problems our country is facing. We are confident that Mongolian Coal Association will be able to do it, which is why the following decision was made. In the future we will collaborate as counselors.
Zoljargal J.: With the revenue of Coal Mongolia we will fund the Coal Industry's research.
It has not been long since I have been working as Executive Director at Mongolian Coal Association. Working as the main organizer of "Coal Mongolia 2019" from this year gives us lots of responsibilities and hope. Having the responsibility to further organize the conference, which is one of the biggest East Asian Mining event and an event that almost 3,000 domestic and foreign representatives attend every year makes us feel more nervous and makes us feel like we should try our best more than feeling delighted. We thank Naranbaatar L. and his team for thinking about the future of our country and made the decision. By the organizing "Coal Mongolia 2019" Mongolian Coal Associations' potential will increase and with certain amount of the revenue Coal Industry research will have more funding.
"Coal Mongolia-2019" exhibition space has been sold out
Mongolians Coal Industry is stepping onto the next level. Even though the Government was unable to support the Railroad Industry, private sectors have been successfully working to reduce their cost, processing coal which will lead to increasing added value.
The Government and private sectors working together will help the Coal Industry to enter the next level. Even though the price of coal is pleasurable, it will not stay the same for long. Competitors such as Soviet Union are entering the Mongolian market very strong. However, we will be able to compete in the global market by reducing cost, effective coal washing which will increase the value among competing companies and countries. This has always been the topic of Coal Mongolia. Which is why this year's slogan being "Lead the market". The Executive Director Zoljargal J. has mentioned that the preparation for the conference and exhibition has been finalized and the exhibition space has been sold out.
Furthermore, many remarkable guests will be participating: Czech Republic, Germany, China and more. More specifically, 6 technological companies from Czechia will introduce about technological advancement at Coal Mongolia-2019 conference and exhibition.
"Energy Resource" LLC is the main sponsor of "Coal Mongolia"
"Coal Mongolia" has a lofty cost and is a high class conference. Energy Resource LLC is working as the main sponsor (Diamond Sponsor), Wagner Asia Equipment LLC as the Platinum sponsor, MERA LLC as Gold sponsor, CATD LLC as the Silver sponsor and as media sponsors Bloomberg TV Mongolia and Asian Mining Magazine.
China Coal Transportation and Distribution Association, Coal industry's Research company Today Think Tank and Yimei Info are working as co-organizers this year. Deep gratitude towards the supporting organizers: The American Chamber of Commerce in Mongolia (AmCham), Mongolia-Australian Chamber of Commerce (AustCham), Business Council of Mongolia, and British Embassy of Ulaanbaatar.