Ch.Khurelbaatar: One-time tax exemption in case of rental payment decrease
---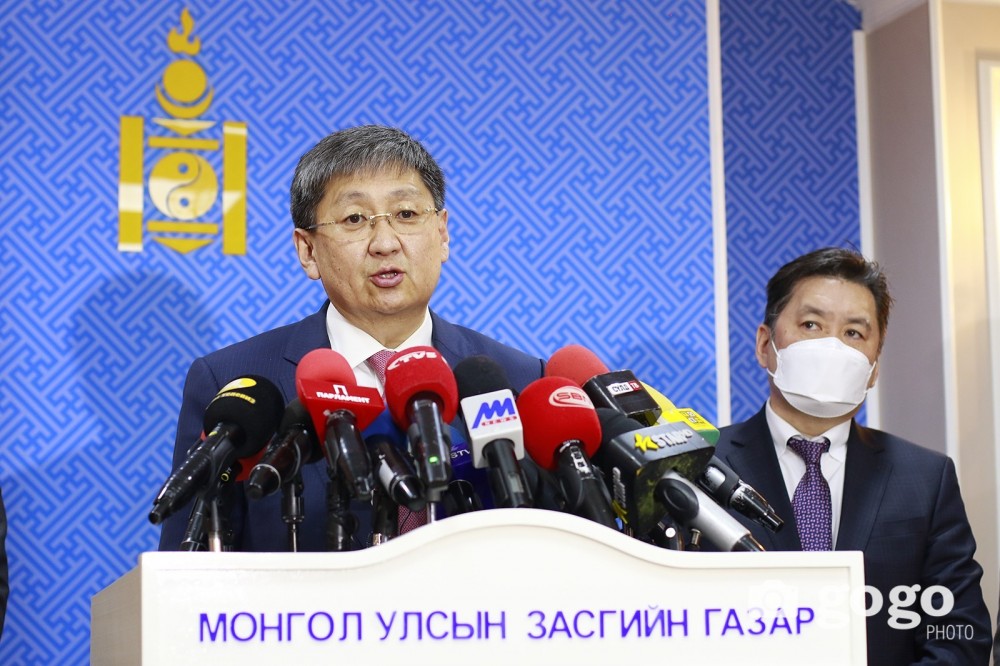 On February 28, a regular meeting of the cabinet was held.
State Emergency Commission made decision to start coal and oil export on March 2 and the date was extended to be March 15 due to insufficient preparation.
During current cabinet meeting, Head of Public Relations Department of the Government Ts.Ganzorig stated that coal and oil export will continue with special regime in order to prevent from any risk.
Head of the State Emergency Commission and Deputy Minister U.Enkhtuvshin stated the cabinet meeting will discuss issue relevant to loan interest, and the Minister of Finance Ch.Khurelbaatar made report.
"The cabinet meeting made following resolutions to support the country economy during this emergency situation. Also legal draft to delay or release border tax will be introduced with purposes of increase food supply and keep price stable".
Coal and oil export is to start with disinfection and sanitation requirements. A driver of truck will have sealed clothes and truck will return on a day of departure. A copper concentrate from Oyutolgoi is exported normally with this condition.
Legal environment of not having any fine if social insurance is not paid on time.
One time exemption of fine from relevant taxes.
Draft to exempt tax on rental income of taxpayers of trade and service centers will be developed.
Receivable from goods and services financed by
State or rural budget can be deducted with tax debt.
Regulation related to current expense will be coordinated with revenue.
The Minister of Finance Ch.Khurelbaatar reported "Coronavirus impact on Mongolian economy will be calculated based on research made by international research organization. The government won't make any decision based on rumors. International economist consist it would be V shaped, falls sharply and recovers quickly.
As for coal export, it was 4 million ton last year during this period, and now it is 2.7 million ton. Rest has been prepared and will be made after transportation begins.
If rental tax is released, it burdens state budget. The Parliament will decide whether to include agenda to exempt fines and penalties of tenants and Social insurance fee to spring meeting".
President of Bank of Mongolia B.Lkhagvasuren also reported "We held meeting with Mongolian Bankers Association. Complaints on consumer loan are received. Loan restructuring can be made. Term can be extended if economic situation causes. Bank of Mongolia is unable to participate operations of commercial banks. If the loan interest decreases, deposit interest is also decreases. The government cannot make regulation on decreasing loan interest. Commercial banks can make this regulation".