Kh.Temujin: I hope GPO show responsibility to those lawbreakers
---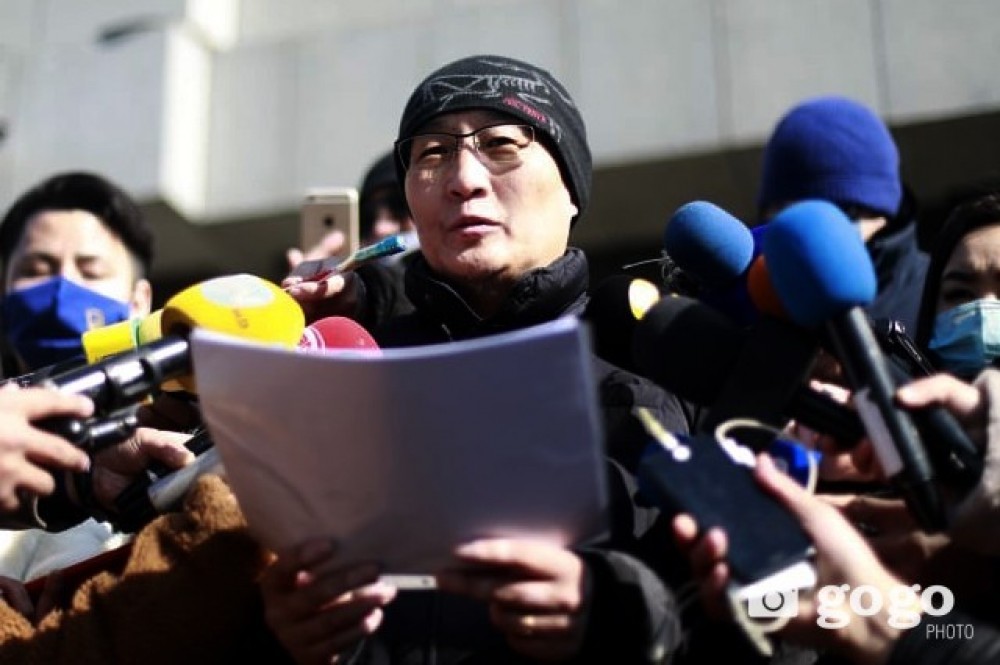 Lawyer Kh.Temujin and economist R.Shinegerel delivered official letter to General Prosecutor's Office yesterday.
They made official letter to terminate agreements of loan received illegally by Parliament Members, Ministers and high officials with conflict of interest, and to make them repay the loan calculating its interest and penalty fee to the State fund.
Kh.Temujin said about his official letter "The State is responsible for financing and risk of loan which is guaranteed by itself. If any official receives a loan from State related fund, the agreement should be terminated. General Prosecutor's Office has right to join the trial at the court on behalf of the State, and I hope they will enforce the law and show citizens that people who violated the law must be responsible for it".
Economist R.Shinegerel stated "It's been two years since the case of Parliament members and high officials received large amount of loan from Small and Medium Enterprise Development Fund revealed. No related resolution was made since today. According to the law, General Prosecutor's Office has full right to terminate the loan agreement and force to make repayment if the agreement is found to be conflicted public interest. Therefore, those loan agreements must be terminated and loans must be repaid. It would be fair if right citizens who run small and medium enterprise and couldn't received that loan must be provided with the loan".
Legal period of official letter response is 14 days according to the law.