Incentive of MNT 500 thousand- 1 million to doctors and nurse of NCCD
---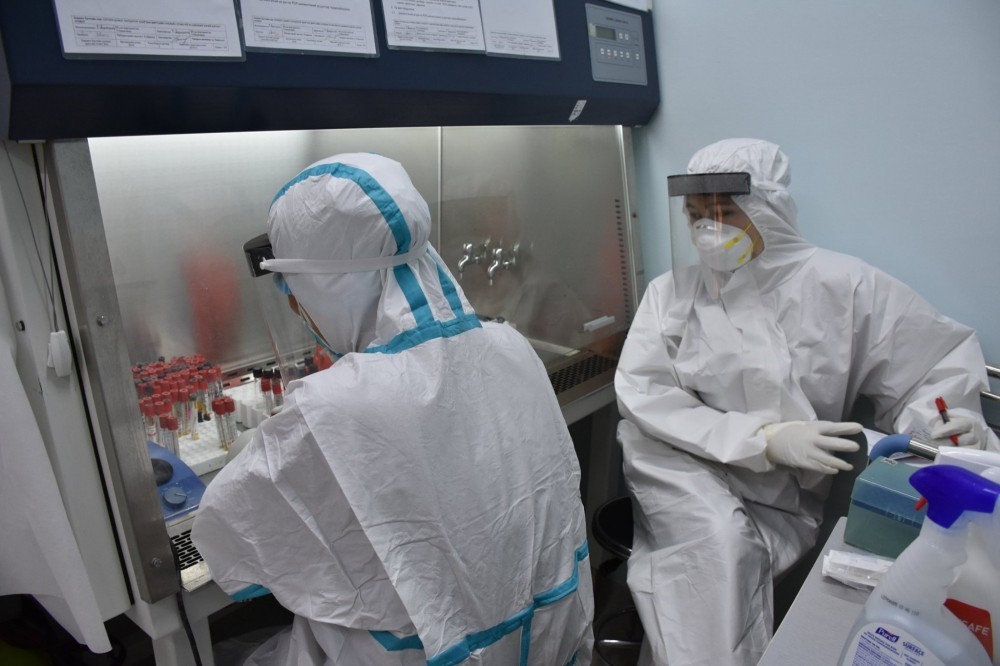 U.Enkhtuvshin, Deputy Prime Minister of Mongolia and Chairman of the State Special Commission, visited the National Center for Communicable Diseases today.
During his visit, he said "Thank you for all doctors and nurses, and incentive of MNT 500 thousand- 1 million will be given to around 100 doctors and nurse who are working at the Coronavirus infection site".
As of yesterday, the NCCD tested total of 237 people. Surveillance and laboratory tests are ongoing, and today 177 people are isolated and under observation at the NCCD."
Mongolia provides all the medicines and treatments which are used against coronavirus infections in the world. For example, each suspected case is tested with a basic diagnostic test, which is then confirmed by the NCCD's central laboratory.
The NCCD employs about 200 doctors, including a laboratory team, surveillance doctors and nurses. D.Nyamkhuu, head of the NCCD, said that about 100 of them work in shifts at the sites of Coronavirus infection.