Over 40 suspicious cases of COVID-19 arrived through Seoul and Frankfurt charter flights
---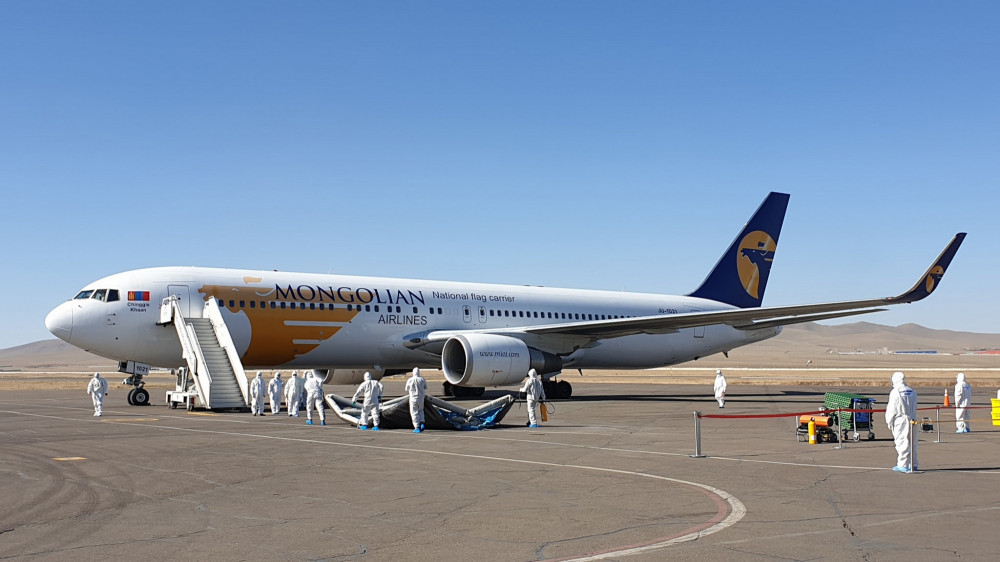 On May 3, 261 Mongolian citizens arrived through Frankfurt-Ulaanbaatar charter flight.
General Director of the National Center for Communicable Diseases D.Nyamkhuu reported "We will pay more attention to 261 passengers of Frankfurt-UB flight due to passengers are from the countries with high infection of COVID-19. The citizens will be isolated one by one".
Head of Surveillance Department of NCCD, A.Ambaselmaa reported "We received over 800 citizens through 3 times charter flights. One passenger out of 281 passengers arrived through Seoul-Ulaanbaatar transit flight on April 30 resulted positive to COVID-19. Due to the virus detection, other passengers will be tested three times.
That citizen arrived from USA and 30 passengers sitting near resulted negative. 10 passengers of the second Seoul-UB flight and 34 passengers of Frankfurt-UB flight were isolated. Over 40 citizens are under observation in total".