Charter flight to Australia arrived in Ulaanbaatar
---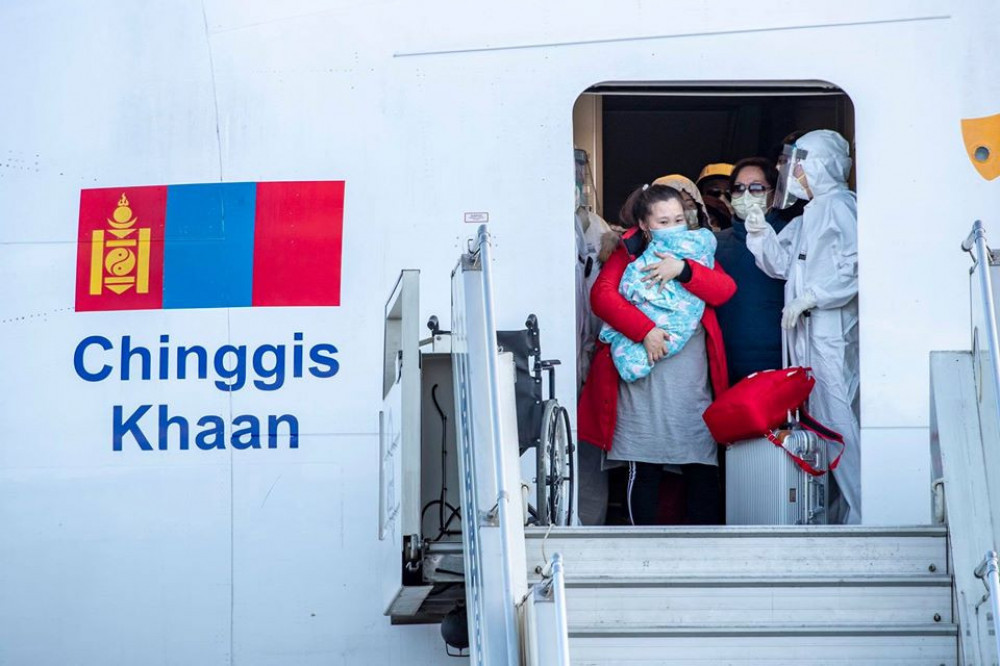 According to decisions of the Government of Mongolia and State Emergency Commission, MIAT charter flight to bring Mongolian citizens from Australia and Philippines arrived at Chingis Khaan airport, Ulaanbaatar.
Total 263 Mongolian citizens were on the charter flight including 26 from the Philippines. For the Mongolian history, this is the first flight to Australia.
Passengers include 79 families with young children, 15 pregnant women with caretakers, 2 people with disability, 26 people with health issues, 65 people with financial and visa issues, and 26 passengers from Cebu, Philippines.