The World Bank Group supports Mongolia's efforts to improve investment climate, inspire investor confidence
---
Ulaanbaatar, Mongolia, June 16, 2020–IFC, a member of the World Bank Group, and the National Development Agency (NDA) are launching an institutional platform to help the government resolve investor grievances efficiently and transparently, thereby improving investor confidence in Mongolia.
The platform — the Systemic Investor Response Mechanism (SIRM) — will enable investors to register and track resolution of grievances at an early stage. In addition, the IFC and NDA partnership will build a national database of investment climate issues that investors face as well as cases of breaching investment protection guarantees.
"The government recognizes the need for a robust and transparent investment climate that is conducive to Mongolia's economic growth," said B. Bayarsaikhan, Chairman of the National Development Agency. "Our collaboration with the World Bank Group will help create a more favorable business environment for investors, retaining and expanding existing FDI as well as domestic investment in Mongolia."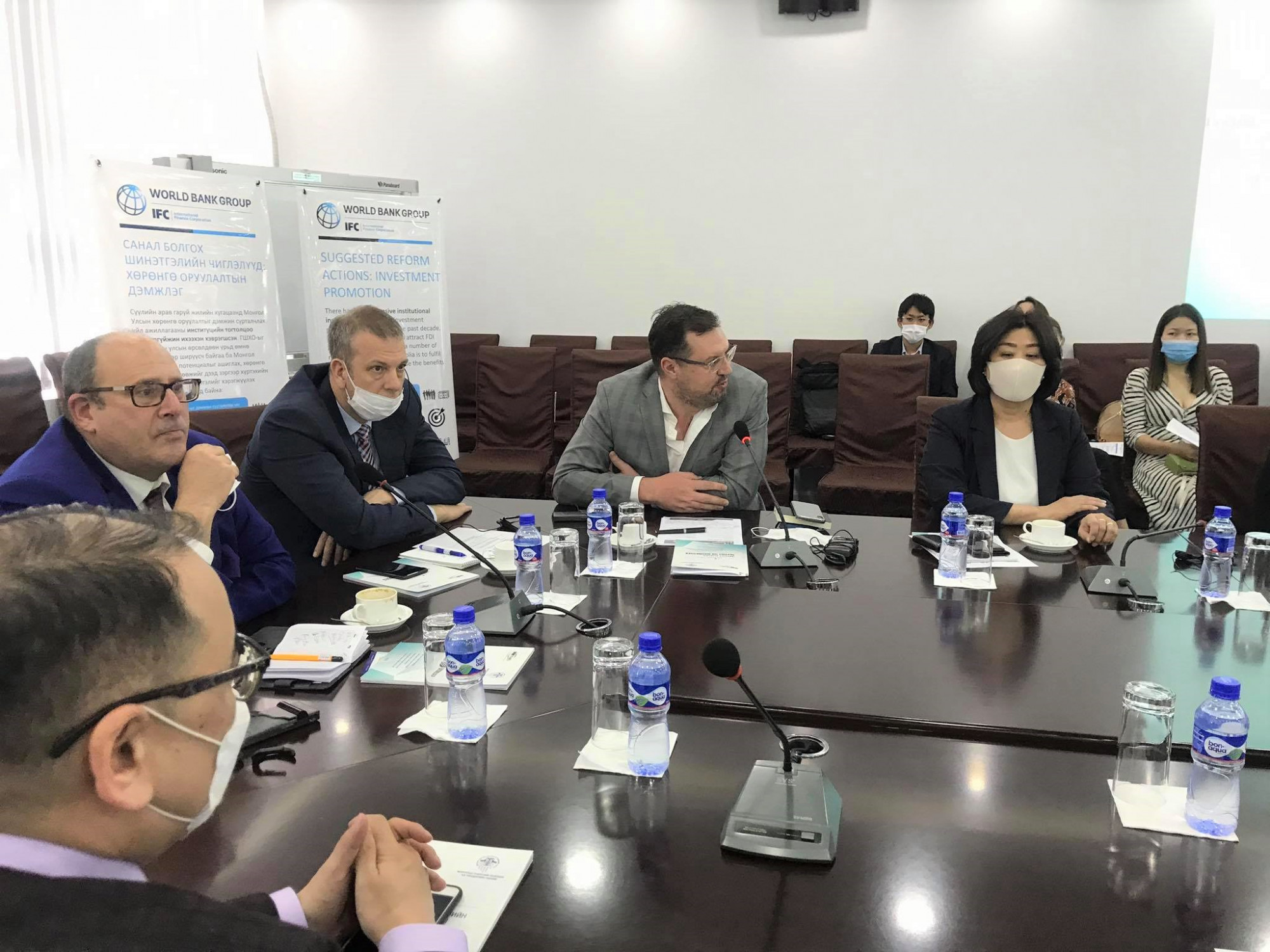 "Political and policy instability is one of the main challenges for Mongolia in terms of attracting and sustaining foreign direct investments (FDI). Effective cooperation and coordination between the public and private sectors are important to tackle this issue and much needs to be done in this respect. An online system to track and resolve investors' grievances launched today is crucial to address issues faced by investors," said Amartuvshin, President of the National Chamber of Commerce and Industry.
Rufat Alimardanov, IFC's Resident Representative for Mongolia, said, "At a time when economies across the world are impacted by COVID-19, it is even more important to develop innovative ways to attract and retain investment, and protect jobs."
"More predictable investment policies and consistent government action could help emerging markets like Mongolia attract more investment flows, thereby supporting financial stability and creating the conditions for a robust economic rebound. The new SIRM platform affirms the government of Mongolia's efforts towards investment climate reforms and restoring investor confidence," he said.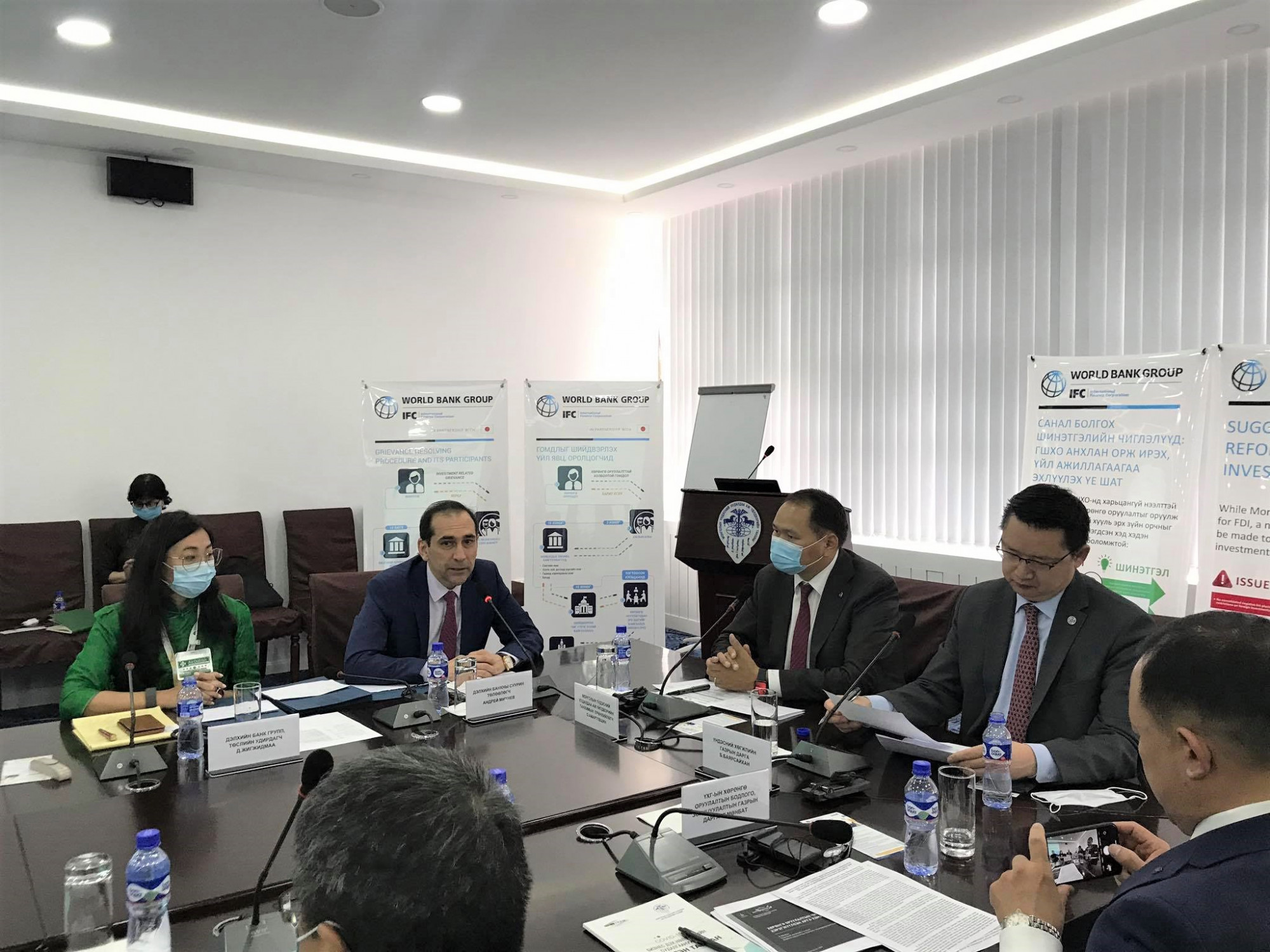 The launch was attended by foreign embassies in Ulaanbaatar and representatives from business associations and chambers. Officials from government agencies involved in investor protection, including the Ministry of Foreign Affairs, NDA, and the Ministry of Agriculture, also attended the event.
IFC—in partnership with the government of Japan and Hungary — has been supporting Mongolia's investment reforms through its Investment Policy and Agriculture Promotion advisory project since 2014. The project aims to help the government improve its investment policies, promote economic diversification, enhance investor protection, and further attract and retain private investments.
As part of its efforts to improve accessibility, transparency, and efficiency of public services in Mongolia, the World Bank is helping the government to set up an online one-stop service center for investors under the Smart Government Project. The SIRM platform will be linked to this center.