MPP won majority seats in Parliamentary Election 2020
---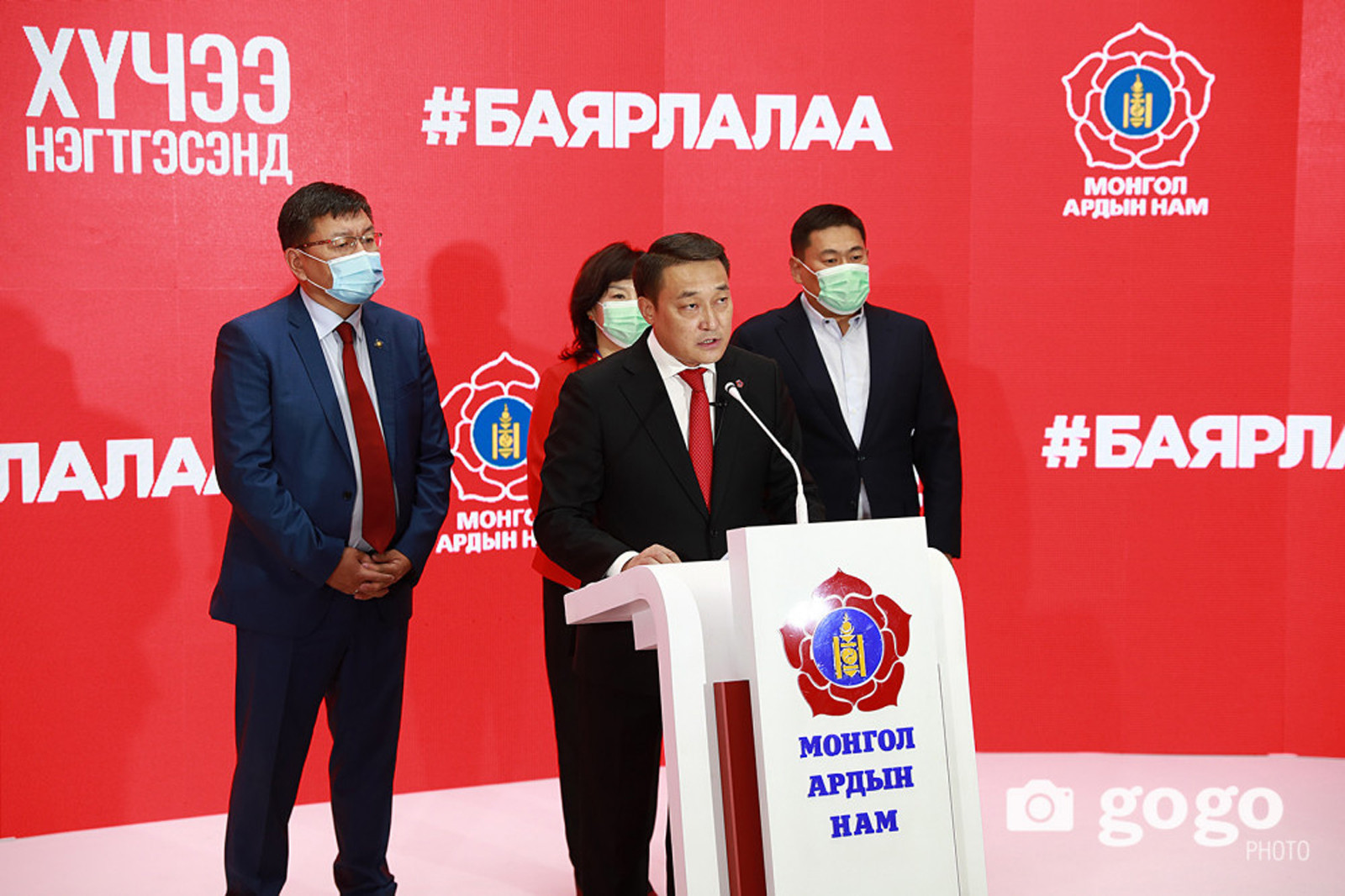 Yesterday, Parliamentary election of Mongolia was held successfully with attendance of 72%.
General Election Commission of Mongolia has announced the result of election polls. General Secretary of the Mongolian People's Party D.Amarbayasgalan and other members have just briefed that the Mongolian People's Party has won 62 seats out of 76 seats. Other results include Democratic Party of Mongolia- 9 seats and other 2.
He said "The Mongolian citizens are showing us the trust to finish works that we started and amend our mistakes and flaws".